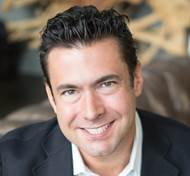 Justin CiceroManaging Broker
Tel: 2064124272 | Email: justin.cicero@rsir.com
Address: Park side, 15 Lake Street, Kirkland WA 98033 | Company: Realogics Sotheby's International Realty | License ID: 49897
License ID:
49897
Tel

:

2064124272
Email

:

justin.cicero@rsir.com
Company

:

Realogics Sotheby's International Realty
Address

:

Park side, 15 Lake Street, Kirkland WA 98033
An accomplished industry veteran with more than 20 years of experience, Justin Cicero is a top-producer and senior luxury real estate advisor at RSIR. Justin's track record of innovation, creative solutions and being technologically-savvy have kept him well-respected and at the top of our local market.

For his clients, Justin is passionately dedicated to achieving these outstanding results through creative collaboration. He works tenaciously on his clients' behalf and is highly regarded for his work ethic, negotiating skill and dedication to the details. Justin is proud to call many of his current and past clients friends; many stay in touch long after the transaction is completed and remain some of his most enthusiastic advocates. Feedback from his clients includes that is that he is loyal, likeable, and hard-working. In addition to serving private clients, Justin has also received contracts from corporate clients including the US Department of HUD, Bank of America, Washington Federal and many other lenders and asset managers. While a Broker Manager, he also supervised and was responsible for hundreds of regional real sales agents. Justin, his wife, Mim, and their 2 kids live in Kirkland and are actively involved in the community. As a 3rd generation East-Sider he possesses an in-depth understanding of the local neighborhoods and is an exceptional resource for those looking to buy or sell in our area.

He joined Realogics Sotheby's International Realty to offer his clients unparalleled exposure on a global platform through award-winning marketing endeavors and the white-glove concierge service that RSIR is known for. He is happy to be surrounded by people who are similarly driven, results-oriented and passionate about spectacular results. Justin believes it was his responsibility to partner with the Brokerage that would deliver the greatest success to his clients. At RSIR, he believes his clients, whether buying or selling, will always receive the best possible results.